While the Legend of Korra Book 2 DVD has yet to hit shelves, fans still have the option to purchase the entire season on iTunes. The $34.99 purchase will include all 14 episodes along with a multitude of behind-the-scenes clips. One of the clips, titled 'Inside the Book of Spirits', gives fans a behind-the-scenes look at Book 2's creative process. As enlightening as it was to get insight on the aspects of production, the clip got far more interesting when Bryan Konietzko began to discuss the aftermath of Book 2 – or in other words – Book 3.
"A lot changed at the end of book 2 that sets the stage for Book 3. Korra decided to leave the Spirit Portals open for the first time in 10,000 years, so that means spirits can more easily flow into the physical world and humans, if they choose, can physically enter the Spirit World. And you can travel from the North Pole to the South Pole in a matter of a minute."
When Korra kept the two Spirit Portals open at the end of Book 2, I was a bit baffled by the decision. It was dangerous and – quite frankly – inconsiderate to those who have to live with the changes. But after hearing Bryan talk about the decision, it seems as though its negative repercussions will play a part in creating a basis for Book 3's plot.
As the clip continued, Bryan continued to expand on that thought and it left us with some fascinating insight on Book 3: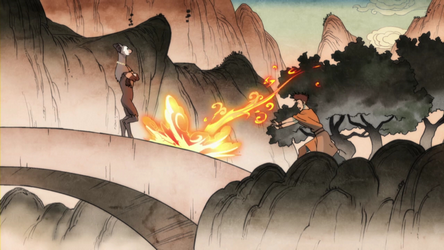 "Harmonic convergence was a major event where this crazy spirit energy; we saw it wash over the entire globe and pass through everything and every person, so, it remains to be seen what effects that had on people and the world. There was quite a bit of destruction from the crazy battle between giant spirit Korra and Unavaatu, and Unavaatu did this thing where he caused all these spirit vines to grow, so now there's this thing where we have this giant metropolis but there's these crazy jungle vines growing over huge sections of it where these spirit wilds like from Wan's time have kind of cropped up throughout the city. And now there's going to be spirits hanging out in those, and so a lot has changed, and it's only a few weeks later."
While Korra's decision to leave the Spirit Portals open will certainly have some sort of impact on the new season, it looks as though the battle between Korra and Unavaatu will have much more serious repercussions.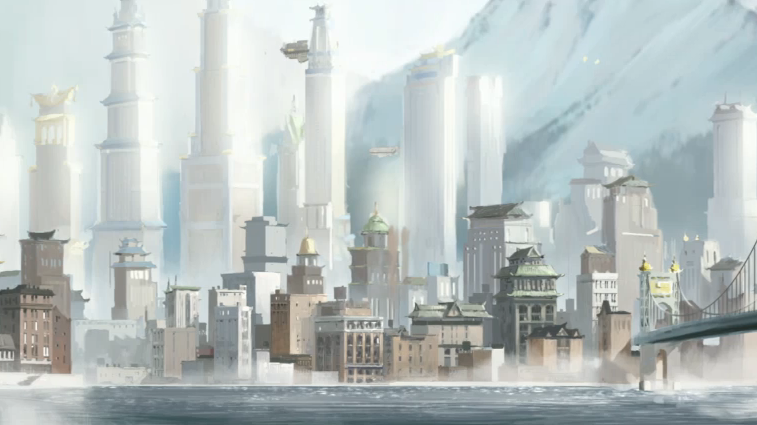 I'm assuming the 'giant metropolis' Bryan refers to is Republic City which would mean that the city will be home to many Spirit Wilds in Book 3 – and apparently jungle vines, too. As Bryan mentioned, these Spirit Wilds will contain Spirits so it's safe to assume that Republic City will be home to both humans and Spirits in Book 3.
I think we're all starting to get a good feel for what Mike and Bryan really meant when they said each Book would be separate. While there is no continuity in terms of the villain, many of the plot arcs have certainly made its way from Book 2 to Book 3.
While the story lines may be different, they're still connected. Book 2 set up a problem that Book 3 will look to resolve.
What are your thoughts on the current direction of Book 3?
[Editors Note:] I've received many e-mail/comments over the past several weeks asking why my posting has been down as of late. No – it's not because Book 2 ended; I have plenty of content to push out over the next few months. I simply haven't had the time due to the end-of-the-semester workload (finals, essays, projects etc.). Fortunately, the semester is now over so you can look forward to more frequent posts.
Thanks for reading, and I hope I can make this offseason as enjoyable as possible.
Subscribe to Recieve the Latest 'Korra' News