Comic-Con 2013 is finally here. As of this writing, we are just minutes away from the Book 2: Spirits panel and I think I speak for the fandom when I saw that I'm glowing with excitement right now. Coverage of this panel is brought to you by Twitter Follower/Reader by the name of Emma – you can follow her on Twitter @Devoo8366. Before we get into the panel news, I wanted to do a recap of what we should expect to learn by the time the panel ends. So far, we know that we'll be receiving tons of news and art work from Book 2. On top of that, we'll be receiving a trailer for the new season along with a screening of the entire first episode.
Just to be clear, past history has shown that pretty much every video shown during Legend of Korra panels tend to get leaked on YouTube just hours after the panel ends. Today should be no exception – expect the trailer and the entire first episode to hit YouTube later tonight. But if you're willing to wait, Nickelodeon will likely release the trailer and first episode on their site within a few days.
They wouldn't want a low quality version of all their work circulating the internet for days. If they're releasing content to the Comic-Con attendees, they'll probably release it to the general public eventually. That's what they've always done – I don't see any reason for Nickelodeon to change that.
Now onto what all of you are here for: the Book 2: Spirits Panel news. Keep in mind that this is updating LIVE so refresh every now and then for updates:
Firstly, no Live Stream of the panel exists. IGN is only Live Streaming interviews with the voice actors after the panel is over.
The panel is starting soon:
– A trailer has been shown. I will upload it later today.
– In the trailer, Jinora enters the Spirit World with Korra.
– Book 2 will premiere in September.
– The first episode is currently being shown.
– Bumi had retired from the United Forces
– Wan Shi Tong will be in Book 2
– Spirits can "alter" Humans.
– Korra goes to Southern Watertribe and Unalaq shows up.
– Unalaq wants to teach Korra about Spirits.
– Tenzin is upset with Korra because she is lazy to master airbending.
– Bolin hits on Eska
– Southern Watertribe has abandoned all connection to Spirits.
– Korra is more interested in fighting Spirits than learning Air bending.
– Asami and Bolin visit Varrick.
– Varrick likes Bolin immediately.
– Varrick prepares to invent the moving picture.
– Tonraq is annoyed at Unalaq for getting in the way of Korra's training.
– Unalaq says that the North can't stand idle while the South slips into Spiritual decay.
– Korra and Mako feed each other cotton candy while Bolin makes a move on Eska.
– Night time now.
– When Dark Spirit holds Korra against cliff, Mako and Bolin attack Dark Spirit but fail.
– Tonraq's bending can't hold Spirit.
– Korra goes into the Avatar State and the spirit smashes her into a pile of boxes
– Unalaq hypothesizes Spirit by bending and Spirit disappears.
– Unalaq offers to teach Korra how he stopped the Spirit.
– Tenzin wants her to master air bending.
– Korra becomes upset with Tonraq (her father) and Tenzin.
– Korra says Unalaq understands what she needs to know.
– Katara sends Bumi and Kya with Tenzin to visit the Air Temples.
– Unalaq says he has great plans for Korra.
– First episode is done.
Book 2 Trailer:
Book 2 – Episode 1 (Rebel Spirit) Clip:
Wan – The First Avatar:
– This is where Wan, the first Avatar, lives: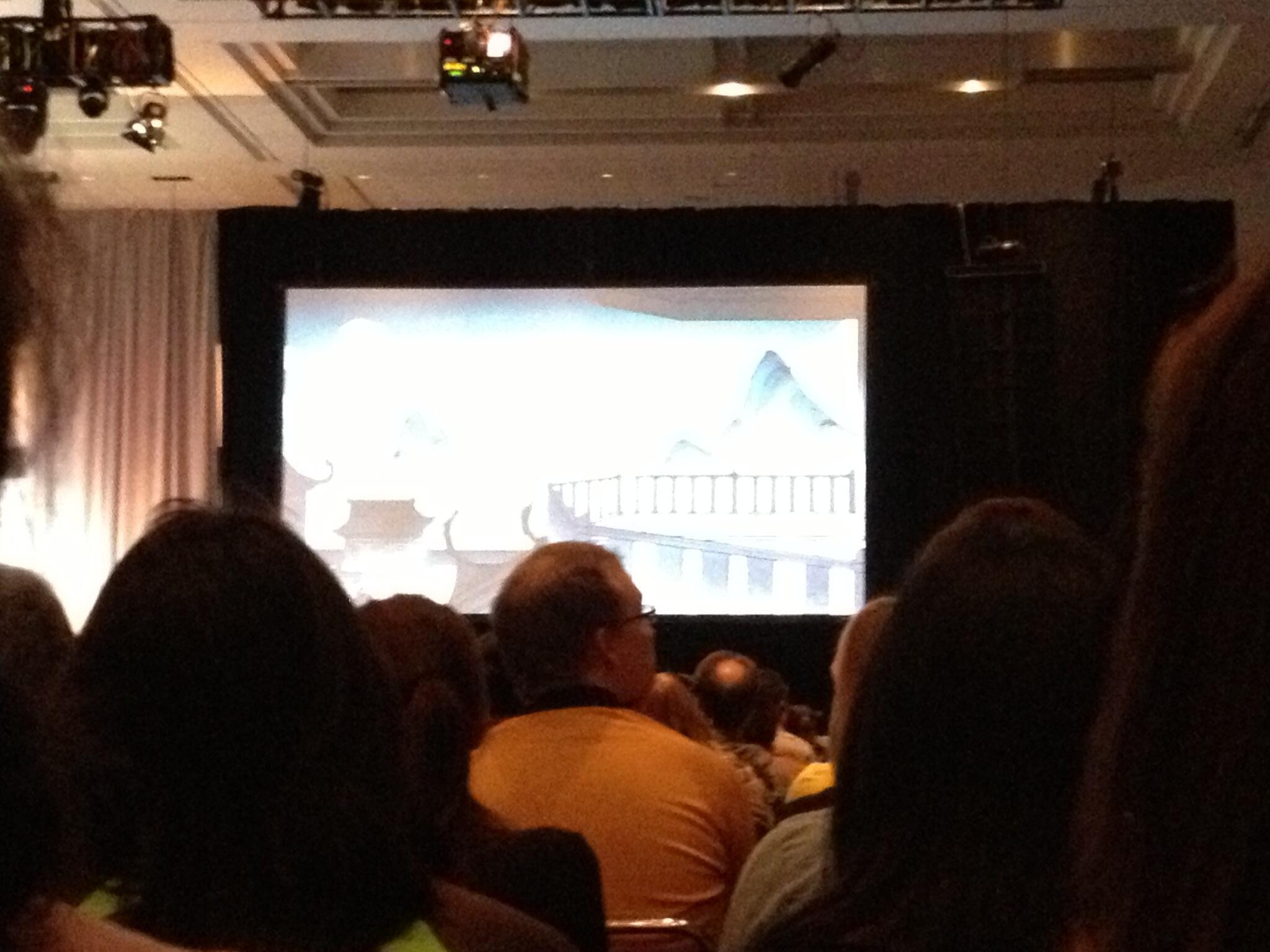 Concept art of Wan and his many different clothes:
Animals from Wan's world:
Unidentified boy:
Looks to be some sort of antagonist:
Looks to be some sort of wealthy character:
Scenery:
Subscribe to Recieve the Latest 'Korra' News