Several weeks back, an iPhone app suggested that Book 2's first episode would premiere on September 7th. The reliability of the app was unknown at the time, so the information was taken as a grain of salt. However, we now have a secondary source that is also saying Book 2 will premiere on September 7th. This secondary source is an online TV Guide known as TV Calendar – a website that displays the air date for all upcoming shows in the coming months. The large time-frame the guide covers allows users to see listings through the month of September. While browsing the listings for the month, I found the Legend of Korra scheduled to premiere on September 7th.
Typically we'd be considering the reliability of this site before jumping the gun and getting excited, but things are slightly different in this case. This is the second source that has essentially confirmed the same premiere date. We need to put some sort of stock into the fact that two separate sources have found common ground with September 7th.
So should we expect Book 2 to premiere on September 7th?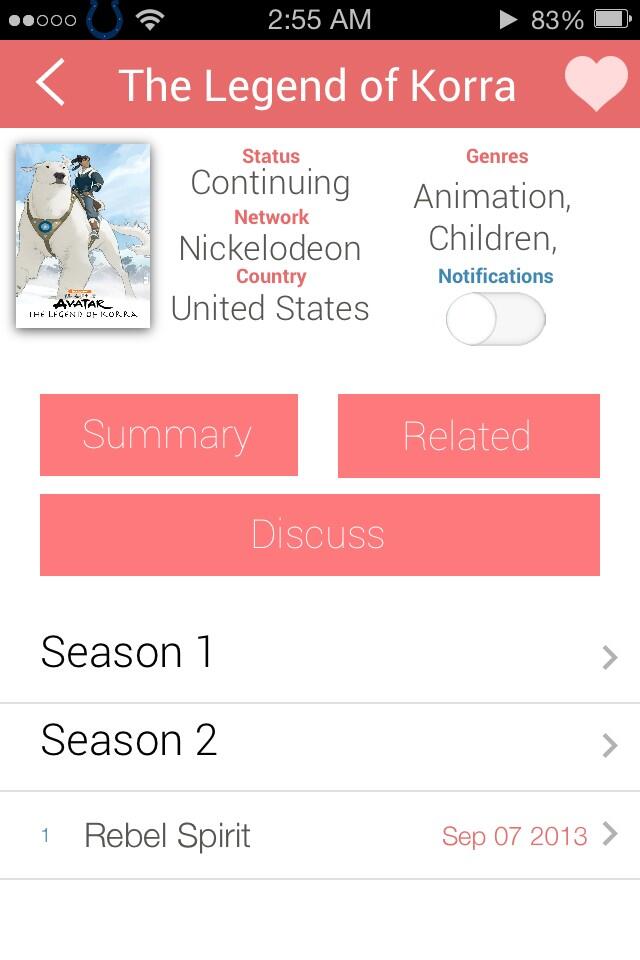 At this point – yes – I really think Book 2 will premiere on September 7th. But will that definitely happen? I'm not sure. As of now, we have two sources confirming this as well as my instincts, which has had me believing this since April.
It looks like we'll probably get a better answer this Thursday, but until then, what are your thoughts?
Update: An Australian TV guide network has Book 2 listed to premiere on September 7th and a second iPhone app listing Book 2 for the same premiere date was also discovered. That's 4 sources.
Update 2: A 5th source (iPhone App) has been found to confirm a September 7th Book 2 premiere as well.
Update 3: People seem to think that I'm confirming a September 7th release. I am not – I am merely relaying several sources saying the same thing. It's your choice to believe them or not. None of these sources are 100% credible, which is why nothing is confirmed.
Subscribe to Recieve the Latest 'Korra' News